The Exhibit "An Das Gerät!" opened on May 1st at Halle 14 in Leipzig, Germany. Leipzig is a nice city south of Berlin. There you will find the The Leipziger Baumwollspinnerei, a group of galleries constructed from a renovated cotton spinning mill. Halle 14 was among the biggest mills housing over 76,000 spindles and now it houses some of the worlds most innovative art.
May 1st was the time when all the galleries in the spinner unveiled their spring exhibits, with thousands of visitors scrutinizing the work in display. Halle 14 exhibited an international group show titled "An Das Gerät!" which translates in english to "To The Tool" which was an exhibit focusing on the new tools being used by artists around the world.
The spinning mill area is an amazing sight, the integration of modern culture with a nostalgic feel from the past that is being preserved in the architecture of the cotton spinning mill. In the distance I could read the words "An Das Gerät!" which made it clear where the group exhibit was being held.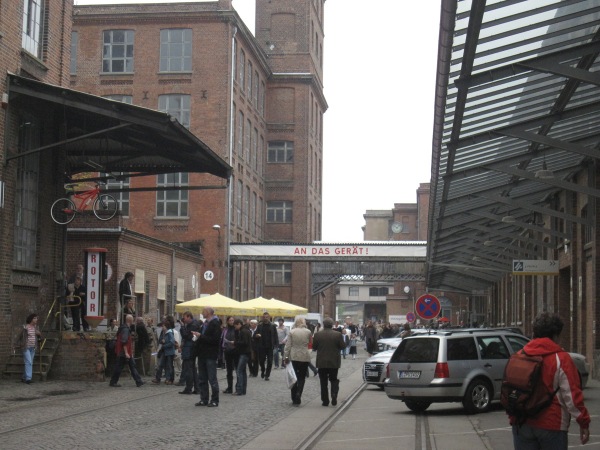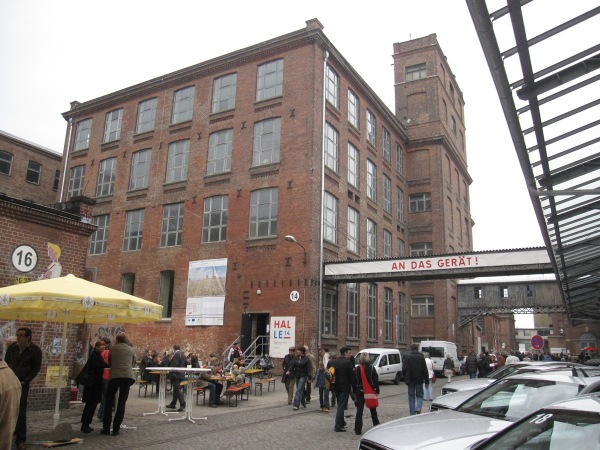 The first thing you see when you step in the door is a spectacular library that is the home for over 30,000 art books acquired from various galleries, funds, libraries and artists looking to show their work. The Books are available for the public during regular gallery hours.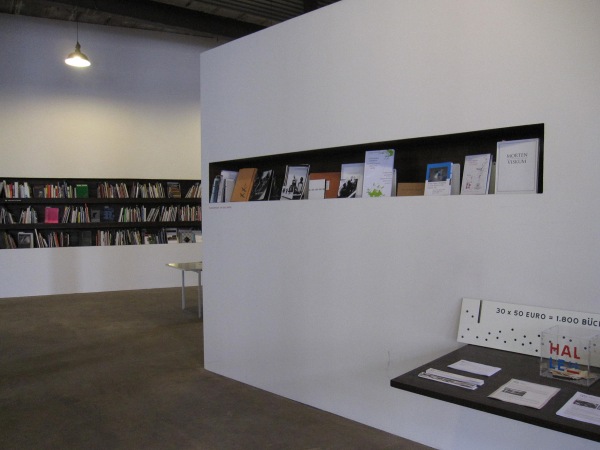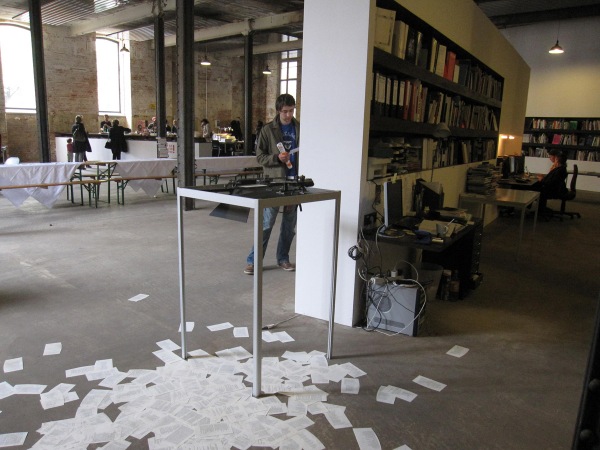 The exhibition area is a massive space in the ranks of MASSMoCA and attracted talent in the past such as The Yes Men, The Surveillance Camera Players and NYC artist Michael Rakowitz to name a few. Now is attracting artists like Stelarc, Halldor Úlfarsson, Morten Viskum and Oscar G. Torres (me).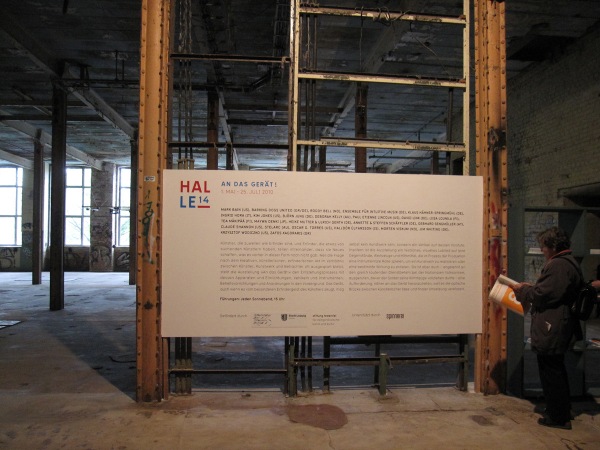 There are two giant pis by artist Stelarc a giant gun by Barking Dogs United and a pin hole camera installation by Liisa Lounila among the twenty five artists being featured in the exhibit.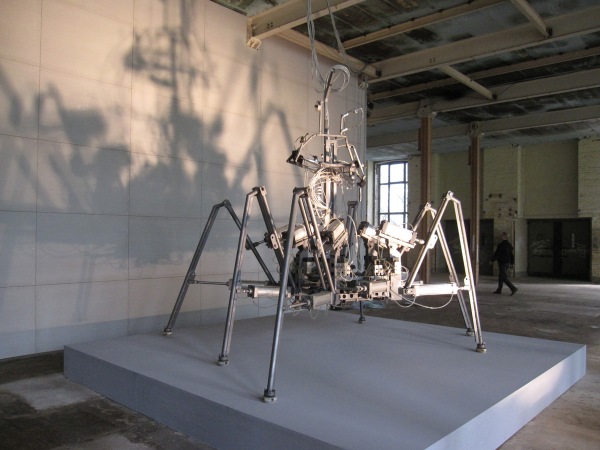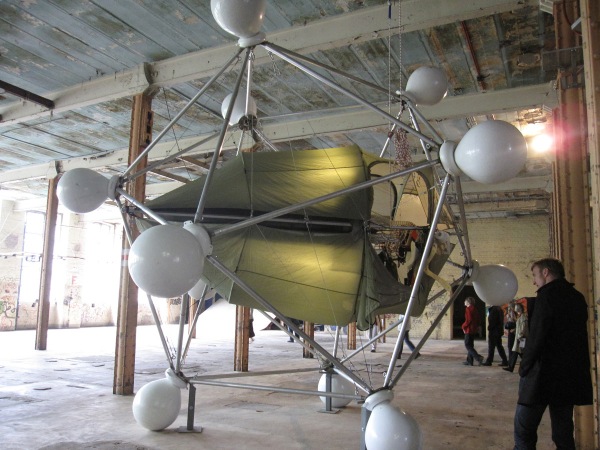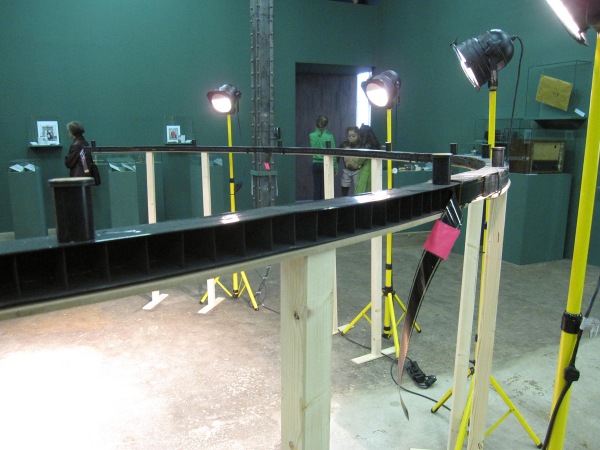 Its great to exhibit with people this talented, specially when you get to meet a few of them and share ideas and theories behind their art and art in general. I definitely got a lot out of the show. These videos give you a glimpse at the exhibit.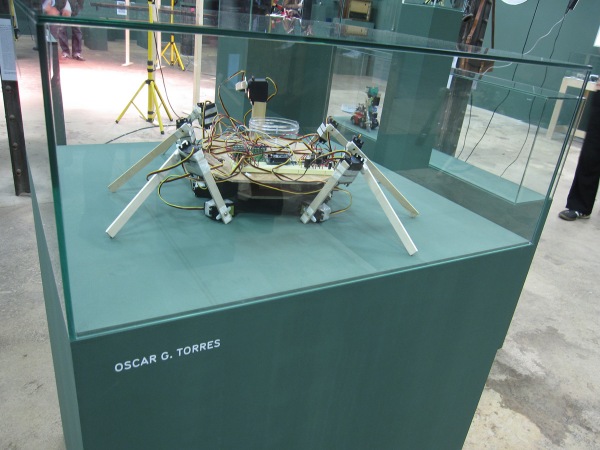 More, An Das Gerät! from Oscar G. Torres on Vimeo.