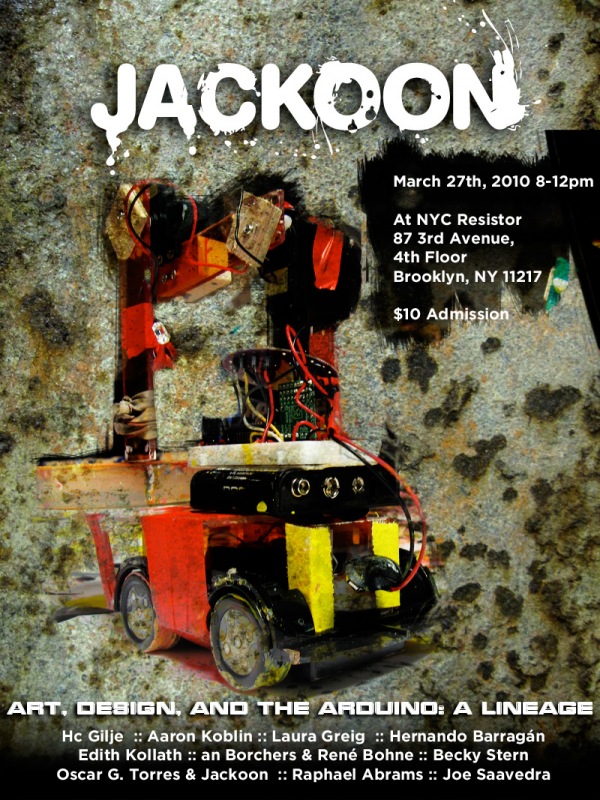 NYC Resistor is hosting "Art, Design, and the Arduino: a lineage" Curated by Alicia Gibb
March 27th, 2010 8-12pm
At NYC Resistor
87 3rd Avenue,
4th Floor
Brooklyn, NY 11217
$10 Admission
In addition to artworks using the Arduino, the first prototype of the original Arduino from the collection of Massimo Banzi will be shown.
Works include a lineage of variations, modifications and relations to the Arduino microcontroller:
Hc Gilje
Aaron Koblin
Laura Greig
Hernando Barragán
Edith Kollath
Jan Borchers & René Bohne
Becky Stern
Oscar G. Torres & Jackoon
Raphael Abrams
Joe Saavedra
Curated by Alicia Gibb
RSVPs are appreciated:
http://www.nycresistor.com/2010/03/21/art-design-and-the-arduino-a-lineage/
More about the Artists:
http://www.nycresistor.com/2010/03/21/superstars-of-the-arduino/
Google Map of show location.

View Larger Map
Venue image: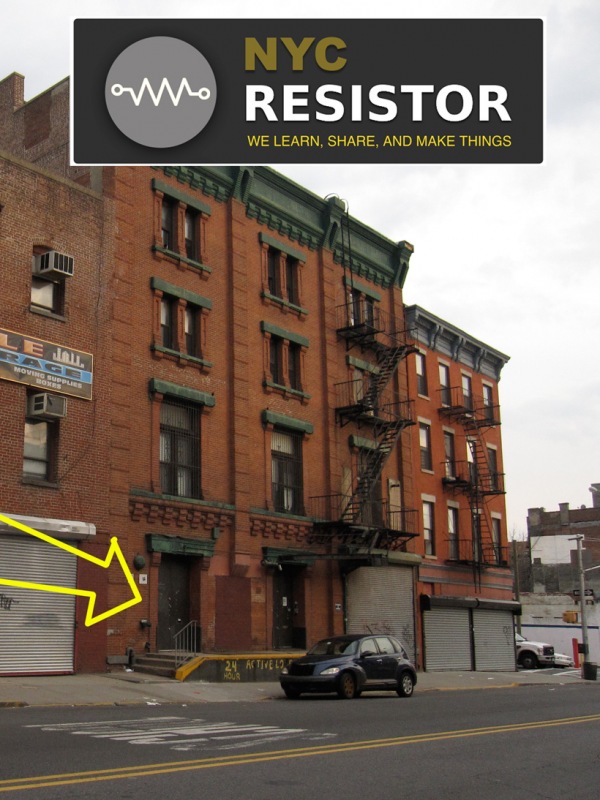 Jackoon at the Gizmodo Gallery 2009:
Jackoon pair Painting at Gizmodo Gallery 2009 from Oscar G. Torres on Vimeo.